The Maurer Family sold their first strawberries in 1950, from a small plot of land on Highland Avenue in the north end of Wooster.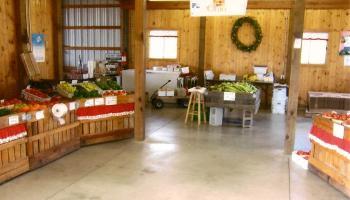 The farm operation was moved to the present location at 2901 Batdorf Road in Wooster Township in 1961. The farm operation has been expanded over the years. Presently David, Carol and son Roger Maurer operate the family farm.

Strawberries, raspberries, sweet corn and all kinds of vegetables are our specialties. We follow the latest cultural practices so that we can provide our customers with the best quality produce possible. We follow integrated pest management practices meaning that we scout our fields for pests; plant resistant varieties; and employ cultural practices that minimize the necessity of using pesticides. The farm has a written food safety policy which all employees follow. Maurer Farms has instituted all of the protocols recommended by health officials to combat the COVID-19 pandemic.

Many individuals and families enjoy picking their own berries in the pleasant surroundings of our strawberry and raspberry fields. We furnish containers at no charge in which you may pick your berries. The strawberry containers hold about 6 pounds and the raspberry buckets hold 7 to 8 pounds.

The farm operates a seasonal retail market on the farm. The market opens in late May or early June when strawberries are ready and closes for the winter in mid October. The market features produce grown on the farm and some items which are not grown on the farm but are grown by other local farmers.